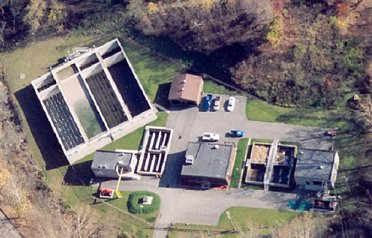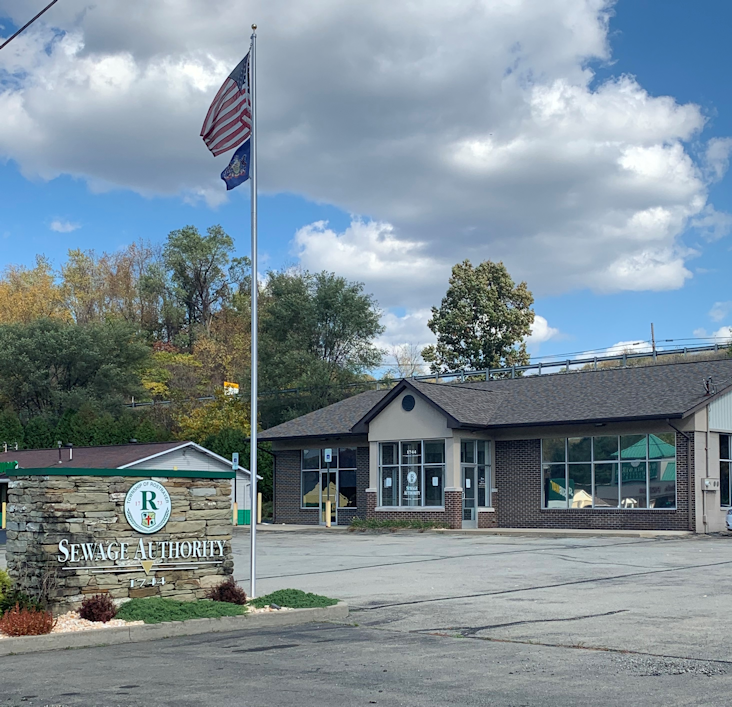 History
The Rostraver Township Sewage Authority (RTSA) organized under the Municipal Authorities Act of 1945, was incorporated on March 18,1963 as a Municipal Corporation of the Commonwealth of Pennsylvania. The Five Member Board are appointed to a five-year term by the Rostraver Township Commissioners.
In 1972 the Authority began construction of the Sweeney Fellsburg Treatment Plant located on Coal Hollow Road, and the sewer system in the Sweeney Plan and Fellsburg Area.
In 1998 plans began for the upgrade of the Sweeney Fellsburg Treatment Plant from 400,000 gallons per day to 1.5 million gallons per day (MGD), and the installation of sewers for Collinsburg and the remaining areas of Fellsburg, also known as the Pollock Run Water Pollution Control Plant (WPCP).
In 2005 RTSA entered into a Consent Order with the PA Department of Environmental Protection (DEP) for the construction of the sewage facilities in the Rehoboth area to serve Lynnwood, Pricedale and Route 201 North area to Virginia Drive. The Consent Order also required the installation of sewer lines on Rt.51/I-70, the Concord Area, west on Finley Road and the Matty Plan. The Authority met all requirements of the consent order. RTSA is NOT currently under any such mandate or order.
Did You Know
The population of Rostraver Township is 11,634; RTSA serves 4,232 residential customers; 314 commercial customers and 5 schools.
RTSA provides for the collection, conveyance and treatment of sanitary sewage flows generated by the Authority's customers. The collection and conveyance system is comprised of approximately 200 miles of mostly polyvinyl chloride (PVC) sewer pipe ranging from 8" through 30" with approximately 2,500 manholes.
The Pollock Run WPCP discharges into the Youghiogheny River. The hydraulic and organic capacity ratings are 1.50 MGD and 2,778 lbs/day. RTSA was not hydraulically or organically overloaded in 2019 and is not projected to be overloaded in the next five years.
The Rostraver Township Sewage Authority operates eight (8) sewage pumping stations within the service area of the Pollock Run WPCP:
Installing or Replacing a Sewer Lateral? Be sure to notify RTSA 24 hours prior to work being done. In accordance with the Rules and Regulations, Authority Personnel must inspect the work being done!
---
RTSA Board
| | |
| --- | --- |
| Chairman | Dennis C. Manown |
| Vice Chairman | Stephen Morgan |
| Secretary | William Callaway |
| Treasurer | Aaron Gilbert |
| Assistant Sec/ Treasurer | Clyde Gouker, Jr. |
| Gaitens, Tucceri & Nicholas | Romel Nicholas, Esquire |
| KLH Engineers | David Coldren, PE |
---
Meeting Schedule
January 24, 2023
February 28, 2023
March 28,2023
April 25,2023
May 23,2023
June 27, 2023
July 25, 2023
August 22, 2023
September 26, 2023
October 24, 2023
November 28, 2023
December 19, 2023
The regular monthly meetings of the Rostraver Township Sewage Authority will be held the fourth Tuesday of each month at 4:00 P.M., prevailing time, with the exception of the December meeting which will be the third Tuesday, at the Rostraver Sewage Authority Administration Building, 1744 Rostraver Road, Rostraver Township, PA.
---
Newsletters
---
RTSA Helpful Links
---